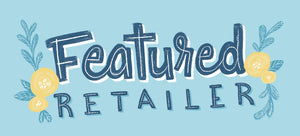 Iwona is the owner of the shop and she approached me in Fall of 2020 to be a part of her product lineup. Being included in a gift box was one of my 2020 goals, so I jumped at the chance to get to work with her! While we couldn't catch up over a coffee and chat, I was able to get the low down via email. 
---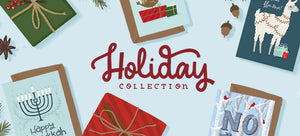 If you've been following along on Instagram, you'll have seen the feverish production of this season's Holiday cards.  The beginning of September marks my favourite season of the year: from my birthday on September 25th to Christmas day on December 25th, I am all-out-Holiday-Cheer mode.  The main benefit of working from home isn't just my adorable cats or the constant availability of coffee—it also means I can play holiday tunes at the beginning of September when my partner is at work and only the kitties have to suffer my good cheer.  That's just what I've been doing for the last...
---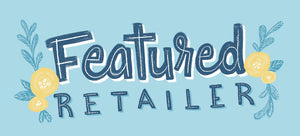 You know the feeling you get when you grab a latte and walk around a morning market? That's the same feeling you'll get every time you walk into our brand new retail location: Kept Shop in downtown Dartmouth, Nova Scotia. Kept is a family-run, independently owned and operated boutique located just a block from the Dartmouth ferry terminal.Their goal is to make gift giving easy and brick-and-mortar shopping fun again! With a little something for everyone, Kept carries a hand-picked selection of home decor items, jewelry and accessories, paper goods, items for children and babies, and locally made confections.I first...
---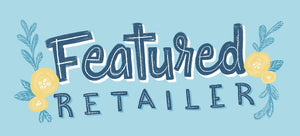 I'm so pleased to talk about one of my retailers in Halifax: Inkwell Modern Handmade Boutique.  I have a long history with this business, as the week before I decided to strike out on my own as a freelancer in December of 2016, I actually interviewed at this store! I was—and still am—obsessed with stationery and owner Andrea chatted with me over our love of Mary-Kate Mcdevitt and hand-made everything.  Haven't heard of it yet? Inkwell is an independently owned modern handmade boutique and letterpress studio located in downtown Halifax, Nova Scotia, Canada, with an abundant selection of specialty printed paper...
---
• Design Process • Hello Sweetie • Holiday 2019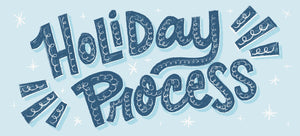 Our Winter 2019 Cards are well on their way. Today on the blog we're reviewing the design process behind the Holiday Lineup of Hello Sweetie Cards coming later in September.